Cold Heading Dies for Micro Parts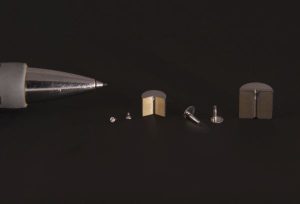 About the heading dies for microscrew

The microscrew is mainly used for a household appliance, a mobile-phone, a game console, and a PC.
Our company produced the world's smallest screw of 0.3mm in an axle diameter, even though the sample for exhibitions to the last.
In us, production is possible to approximately 0.2mm of most shaft diameter.
Unfortunately there is no screw manufacturer who would produce above because it cannot be tighten it by a driver when only this becomes the small screw.
Dies for Complex Shape Components
When it used for the component of the complex shape, 5 to 10 steps of former is used.
In the past, any orders might not appear in us about such a big die, however, The orders of dies in a high degree of relative difficulty finish are gradually increasing. Those orders are from the customer who had showed their interests to our processing technologies of the irregular shape hole, the deep hole drilling, and the micro hole processing.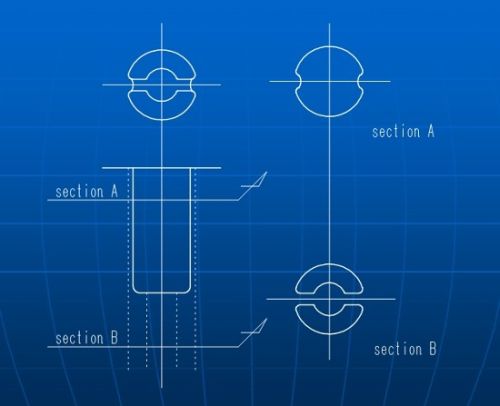 Various Cold Heading Dies and Punches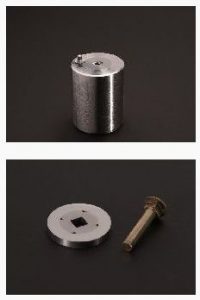 The above picture is a component of the assembled die called the nibs.
The power hangs over the corner at header processing due to its square shape.
Therefore it is designed to divide into four so that power flies well.
Although it would increase the cost, when we consider about quality and life-time of the die in total; we would found some merits than built-in type.
For head retainer of the parts in the picture was shaped in this way.
Types of the Heading Dies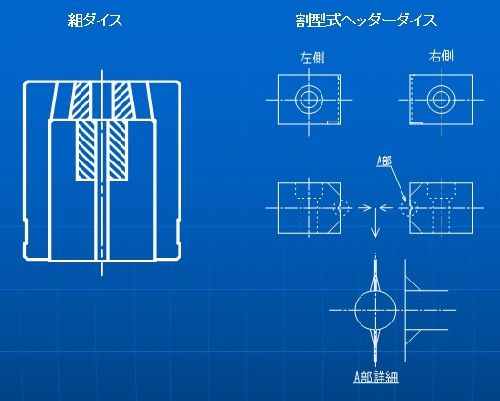 Hole Shape Samples of the Heading Dies